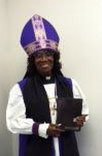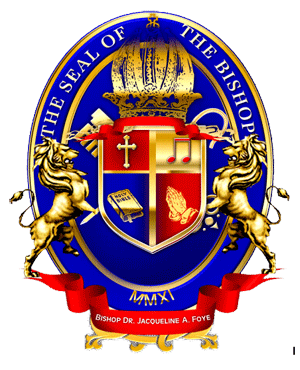 Bishop Jacqueline A. Foye is the Founder and Sr. Pastor of The Greater Apostolic House of Prayer, one church two locations, serving Buffalo and Dunkirk, New York.  She currently serves as Chaplain at The Buffalo General Hospital.
Bishop Foye is a 21st Century Gospel Preacher who makes full use of her ministry, according to Ephesians 4:11, being a prophet, pastor and teacher.  Her anointing has blessed the Body of Christ.
Bishop Foye's vision is to see souls filled with the Power of the Holy Ghost and to be equipped for their Kingdom assignment.
Bishop Foye was honored as the first African-American female to erect a church edifice from the ground in 1994, and was featured in the publication "Uncrowned Queens" by Drs. Bertram and Nevergold (Community Builders, pg. 156).
Bishop Foye graduated from Jesus the Liberator Seminary of Religious Justice in 1995.
Bishop Foye was honored by having Woodlawn Avenue renamed to Bishop Jacqueline A. Foye Way.  Bishop Foye was elevated to the Office of Bishop in 2011 and recognized as the First Woman Bishop, so named, in the World Assemblies of Restoration (W.A.R.) Apostolic Churches Worldwide under Presiding Prelate, Bishop James D. Nelson, in Baltimore, MD.
Bishop Foye is the wife of the Late Deacon James E. Foye, Sr., the Mother of three (Pastor James E. Foye, Jr., Evangelist Valerie Foye and Evangelist Tracey Green) and the Grandmother of three (James E. Foye III, Jasmine S. Foye and Christian Joshua Green).  She preaches Jesus, and the Power of the Cross.   Her philosophy is "It's NOT about you, It's NOT about me, but It's about GOD!"